We are original members of Lesbians and Gays Support the Miners (1984-85). Many of us are individual members of the Labour Party.
Jeremy Corbyn has been an active supporter of LGBT rights for his whole political life. He supported equality in the 70s and 80s, long before it became more mainstream or fashionable. He did so at a time when the Labour leadership repeatedly obstructed the Party's commitment to LGBT rights because of concerns about media criticism. And he did so when speaking up for the rights for LGBT people brought hostility, ridicule and victimisation. From struggles against Section 28, through fighting for an equal age of consent, right up to equal marriage, Jeremy Corbyn has always stood shoulder to shoulder with the LGBT community.
He is a lifelong internationalist and opponent of racism, imperialism and war, fighting for the rights of black and minority ethnic communities and migrant workers. He was arrested protesting against apartheid.
Jeremy was also an absolutely steadfast and tireless supporter of the miners and the mining communities in the 1984-85 strike against pit closures, and again in the early 90s. He took the side of the miners when many in the Labour movement, to their shame, looked the other way or actively betrayed the strike. We always knew what side he was on.
The defeat of the strike in 1985 and the subsequent decimation of the mining industry paved the way for the weakening of the entire Trades Union movement and the takeover of the Labour Party by people who supported the agenda of privatisation, massive inequality and attacks on the rights and living standards of ordinary working people.
We believe that his election as Leader of the Labour Party in 2015 was a reflection of the hope that the Labour movement can once again stand up for the interests of the 99%.
We also believe that the on-going attacks on him by elements of the Parliamentary Labour Party and the mainstream media are an attempt to defeat the policies upon which he was elected leader by 59.5% of the membership and to maintain their control of the party.
We express our confidence in Jeremy as leader of the Labour Party and offer him our full support in his campaign to become Prime Minister at the head of a Labour Government committed to peace, ending austerity and tackling the housing crisis, unemployment, poverty and inequality.
For this reason, we wholeheartedly support his present campaign to be re-elected Leader of the Labour Party and urge our wider supporter network to do the same. Many of our present allies, amongst them the Durham Miners' Gala, have already declared their support for Jeremy's campaign, and it is only right that we should too.
We believe that LGSM should never forget its friends.
Solidarity forever!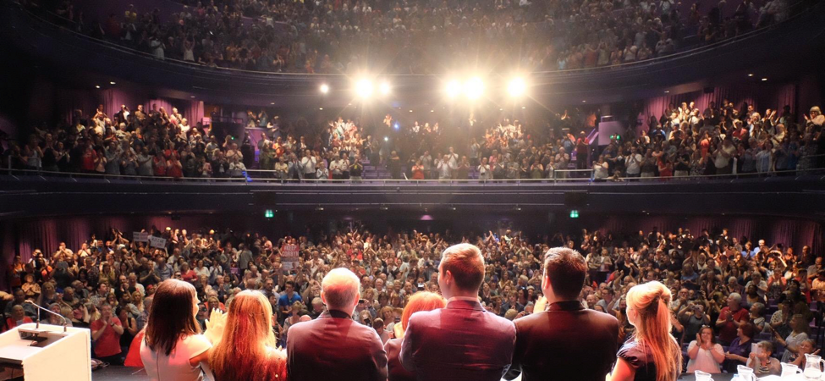 Jeremy Corbyn's Labour Leadership Rally at The Lowry, Salford on 23 July 2016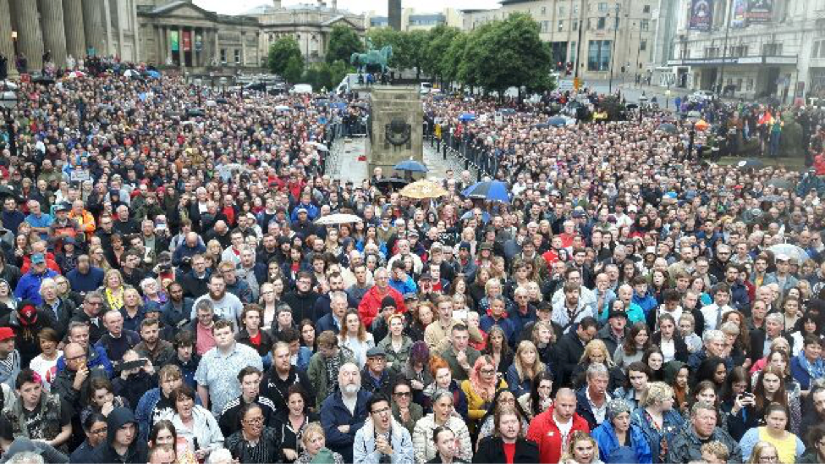 Jeremy Corbyn's Labour Leadership Rally at St Georges Hall, Liverpool on 1 August 2016