Huge Sadness at the Death of Dave Hopper, Secretary of the Durham Miners' Association
Details

Written by

Dave Lewis
LGSM are in collective mourning following the death of our dear friend and comrade Dave Hopper, Secretary of the Durham Miners' Association, on Saturday 16 July 2016.
Dave's death comes just a week after the 132nd Durham Miners' Gala, where he shared a platform with Jeremy Corbyn, Labour's leader, and Denis Skinner, among others. Sixteen members of LGSM attended the Gala this year, accompanied by friends from the Neath Dulais and Swansea Valleys Miners Support Group and the Orgreave Truth and Justice Campaign.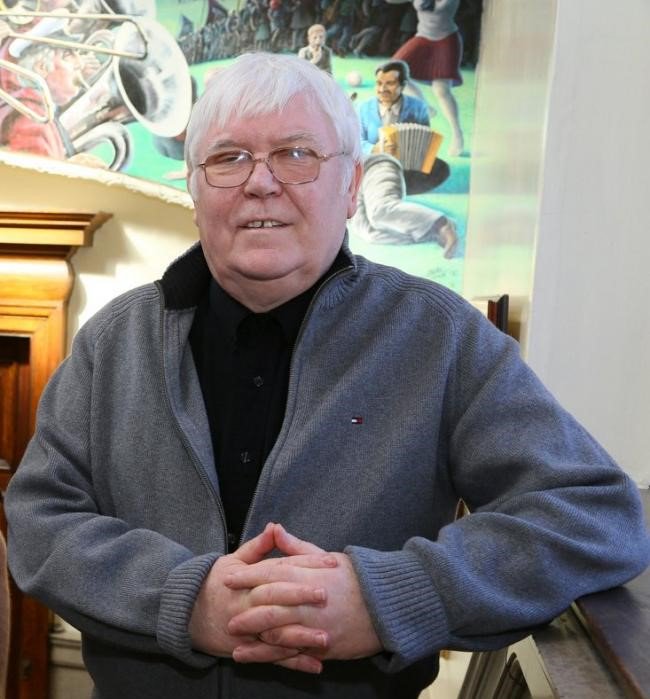 Dave, a former miner in Durham, devoted his life to building the Durham Miners' Gala into the event it is today. 160,000 people attended the event this year and whilst the Gala reflects its roots as a show of strength and solidarity for the UK Mining trade unions, it has now developed into a public demonstration of the size and strength of the UK trade union movement as a whole. This legacy will be Dave's greatest achievement and the trade union movement in Britain owes him a huge debt of gratitude.
Most LGSM members met Dave at several events during 2015 and 2016 – he and the Durham Miners' Association joined us on several regional Pride events throughout the country. The DMA banner joined the LGSM contingent at the 2015 Northern Pride event in Newcastle, at Doncaster Pride and at Sunderland Pride. The DMA were part of the 4,000 strong LGSM contingent of trade unionists and students on the Pride in London Parade in June 2015 too. Their repeated presence at Pride events throughout the UK last year alongside LGSM was a demonstration of their commitment to our cause for acceptance and equality for LGBT people across the globe. Dave and the wider DMA were huge fans of the film Pride, evidenced in their continued support for LGSM in statements issued via their website and Twitter feed.
There have been multiple tributes to Dave's contribution to the NUM, the DMA and the wider trade union movement in the press already, so we will not repeat these here. Instead, we would like to record our own tribute to his fighting spirit and commitment to trade unionism. He was our constant friend and comrade and an embodiment of the hope that a better world is possible.
One of the brightest lights of the trade union movement went out on Saturday 16 July, but his spirit and legacy live on. Our thoughts are with Dave's family, friends and comrades at this sad time.