Colin Clews, author of the blog Gay in the 80s, has launched a detailed study of the people, issues and events that made the 1980s such a significant decade in queer history.
Combining the author's personal experience, observations and research, the 267-page eBook looks at events in the UK, USA and Australia. HIV/AIDS is a recurrent theme and the author covers this from a number of aspects including his own experience as an AIDS counsellor and educator; representation of AIDS in the media and a comparison of government responses to the emerging crisis.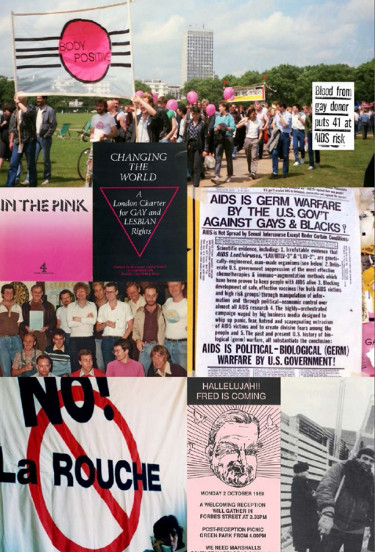 But there were many other battles at the time as well. In Australia, for example, homosexuality was still a criminal offence in the majority of Australian states at the beginning of the decade. In the UK, Section 28 of the Local Government Act outlawed any attempts by local authorities to represent homosexuality in a positive light. And in the USA, the election of Ronald Reagan in 1980 signalled the rise of the New Right, of which the Moral Majority were but one manifestation.
London's Gay's the Word bookshop came under government attack; the Democrat's US Presidential hopeful Michael Dukakis continued to assert the superiority of heterosexual relationships and Australian evangelist Fred Nile attempted a 'Cleansing March' through Sydney's queer heartland. These were but a few of the sustained attacks on our communities throughout the decade.
But, even in the face of such adversity, there were still positive outcomes too. Queer visibility in areas such as film, television, music and literature increased significantly. Other people – political parties, regional legislators and trades unions, for example - took up our fight too. Even the US Army, who had declared homosexuality to be 'incompatible with military service' in 1982, was forced to admit in 1989 that gay recruits were 'just as good or better' than straight ones.
The 1980s was, undoubtedly, a turbulent decade but, in the view of the author, it strengthened, developed and united our communities. Colin was a member of LGSM in 1984-85 and the book provides his personal perspectives on LGSM's significance at the time and the impact the work of the group eventually had.
Gay in the 80s: From Fighting for Our Rights to Fighting for Our Lives is available from Colin's blog site's blog site.