LGSM Awarded Freedom of the Town of Ripollet in Spain
Details

Written by

Dave Lewis
On Saturday 18 June 2016, LGSM were collectively presented with the freedom of the town of Ripollet, a municipality of Catalonia near Barcelona. The award was made by the Mayor, Sñr JM Osuna Lopez, at an event organised by the town to highlight the on-going fight for LGBTI+ equality.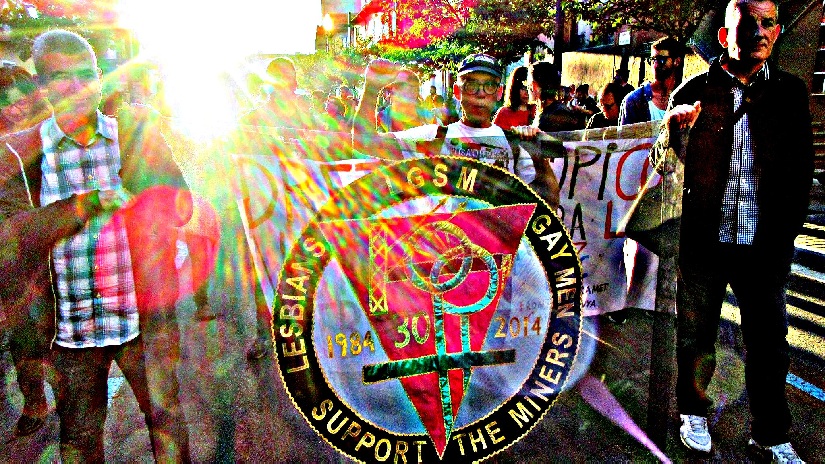 LGSM co-founder Mike Jackson and LGSM members Brett Haran and Dave Lewis accepted the award at the event in Ripollet on behalf of the group. The LGSM banner then led a march through the town, by the Ripollet Brazilian drum troupe.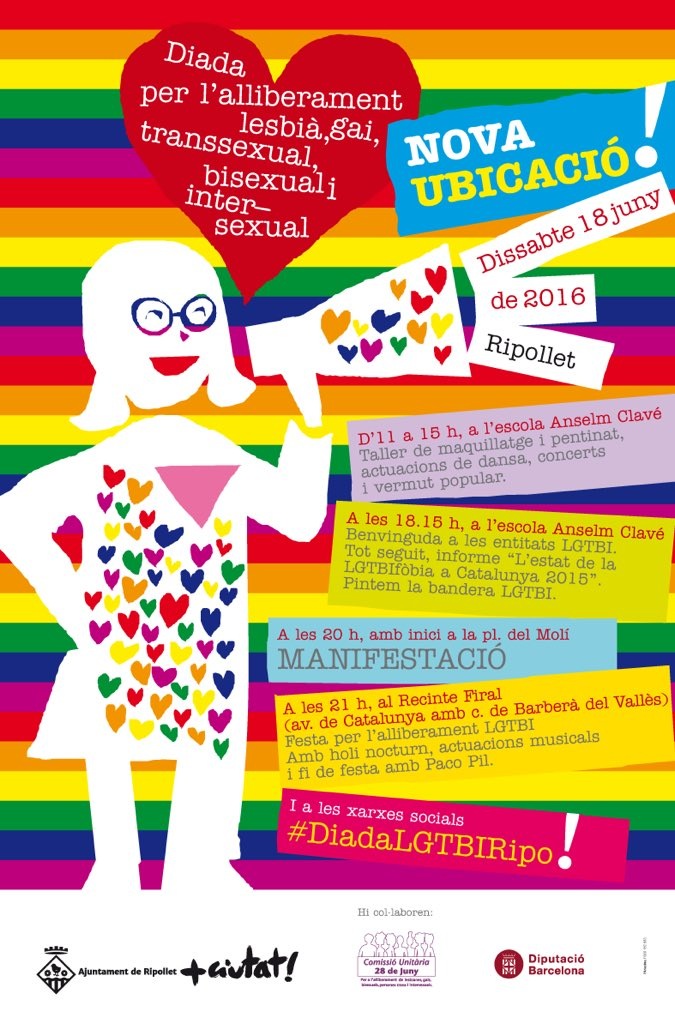 When accepting the award, Mike Jackson said: "We thank the people of Ripollet for this amazing award. When Pride was released in 2014, we had no idea what an impact the movie would have across the globe. Your award to LGSM today shows how deeply it has touched the lives of so many people. Solidarity Forever!"
Councillors Sñr Francisco Sanchez, Sñra Mireia Mata and several others attended the presentation and march. Throughout the day, several hundred Ripollet residents attended one or more of the events organised – all these events conveying the message that a more equal world is possible.
After the presentation, Mike Jackson went on to say "The goodwill LGSM received from the people of Ripollet was a true expression of internationalism – they have taken the central message of Pride very much to heart and extend the hand of friendship to LGBTI+ people across the globe – LGSM are merely a focus for this.
"LGSM will now start the task of finding a suitable public home for the plaque we were given, so that others can view this for years to come."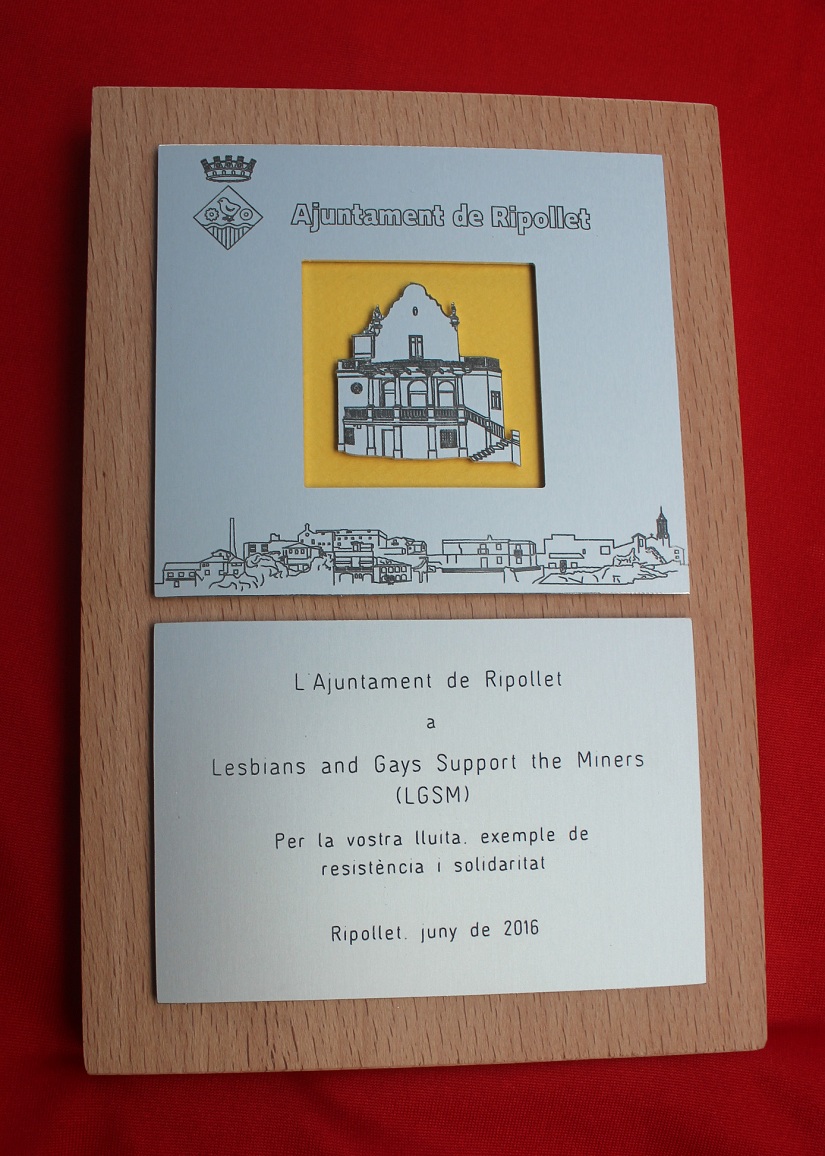 From the City of Ripollet, to Lesbians and Gays Support the Miners (LGSM), in recognition of your struggle - an example of resistance and solidarity.
Ripollet, June 2016