Pit Props
Details

Written by

Dave Lewis
A new book, Pit Props: Music, International Solidarity and the 1984-85 Miners' Strike, edited by Granville Williams, has been released by the Campaign for Press and Broadcasting Freedom (CPBF). Contributions from multiple writers, broadcasters and trade union activists explore the support that the NUM and striking miners received from musicians, artists and trade unionists across the globe in 1984-1985.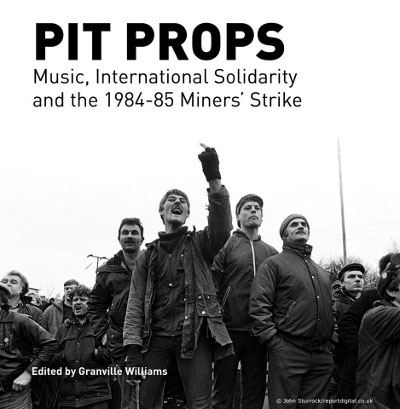 Highlighting the vital creative links between music, politics and protest and released to tie in with the closure of the last deep mine in the UK at Kellingley, Yorkshire on 18 December 2015, the book also deals with the unfinished business from the strike. The struggle for a public inquiry into the events at Orgreave on 18 June 1984 and the privatisation of the UK's electricity supply industry in the years since the strike are explored in depth.
Pit Props is available at £12.99 (p&p included) from the CPBF website.