LGSM at Liverpool Pride – Saturday 1 August 2015
Details

Written by

Mike Jackson
The LGSM roadshow hit Liverpool on Saturday 1 August to join the Liverpool Pride Parade and Festival in St George's Gardens. This year's Liverpool Pride had a distinctly stronger community feel to previous years and even the rain throughout the early afternoon did little to dampen the spirits of those who came along. And rain it did – for approaching two hours – but the clouds did pass over later in the afternoon.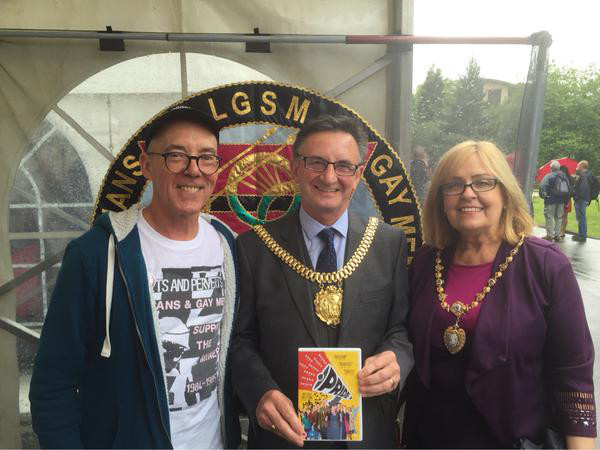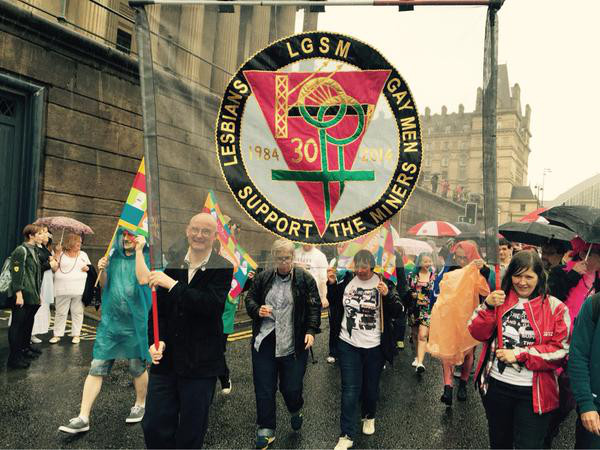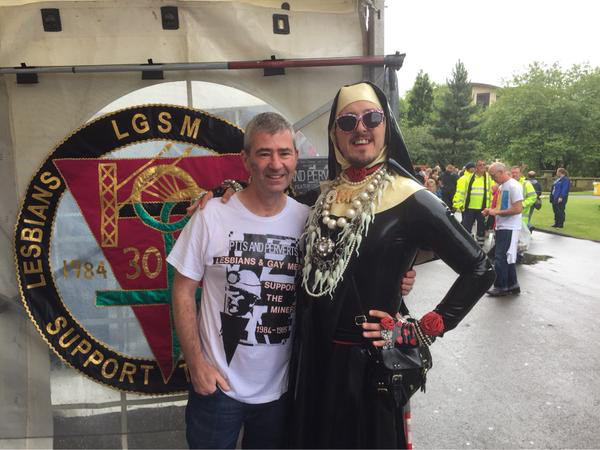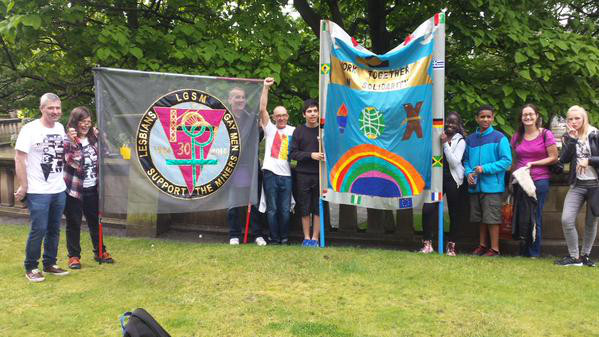 I was invited to address the opening rally before the march set off and it was fantastic to see the crowd peppered with 'Pits and Perverts' T-shirts and trade union banners. Later in the day, we met The Sisters of Perpetual Indulgence, the Mayor and Mayoress of Liverpool (Tony and Ann Concepcion), Amnesty International (North West) and young people and staff from Broad Green School, who had made a fantastic banner reading 'Working Together in Solidarity'.
There was a screening of Pride in the Picturehouse Moving Cinema at the event later in the afternoon, the staff were delighted to be screening the movie. We presented a Q&A session afterwards – the screening was really well attended and the Q&A session demonstrated how loudly the film speaks to audiences.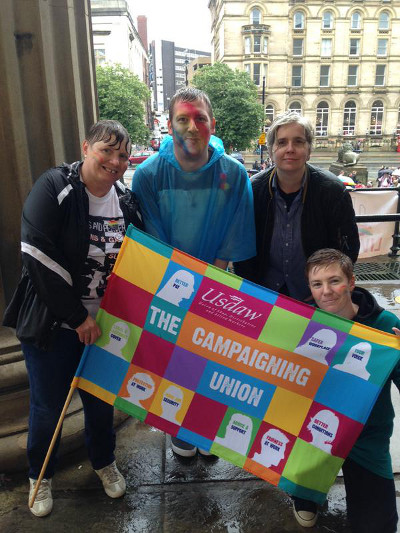 The contingent of LGSM members at Liverpool Pride was one of the biggest we've seen – with original members being joined by many others as we marched through central Liverpool.
The LGSM stall at the festival was busy throughout the day – our T-shirts were particularly popular with those who had marched and become wet through as a consequence. We were a beacon of dry clothing to the needy.
The Liverpool Pride organisers have worked really hard to make the day a success and achieved this – even though several of the major commercial sponsors failed to materialise this year because of bad weather in 2014. The renewed community feel to the event was vibrant and refreshing. LGSM were made to feel very welcome throughout the day and our thanks go to Emma Baldry and the other organisers for this.