LGSM at Leeds Pride – Sunday 2 August 2015
Details

Written by

Colin Clews
It's probably no surprise that we got a great reception when we marched in Leeds Pride: West Yorkshire was, after all, a very active mining area. And even though the majority of the pits have gone, the memories – of both the pits and the 84/85 strike – haven't. They're carried forward not only by the miners themselves but also their sons and daughters.
And we were welcomed by them all. We met gay ex-miners and the sons of ex-miners, two of whom fell in behind us as we marched through Leeds then proudly took up the LGSM banner from us 'oldies' and proudly carried it forward. They, in turn, were succeeded by other young activists, including members of Northern Community Feminism who did an excellent line in chants as we marched through the streets. ("Every woman is a lesbian at heart – including Cameron's wife" being my personal favourite (and possibly Reggie's!)).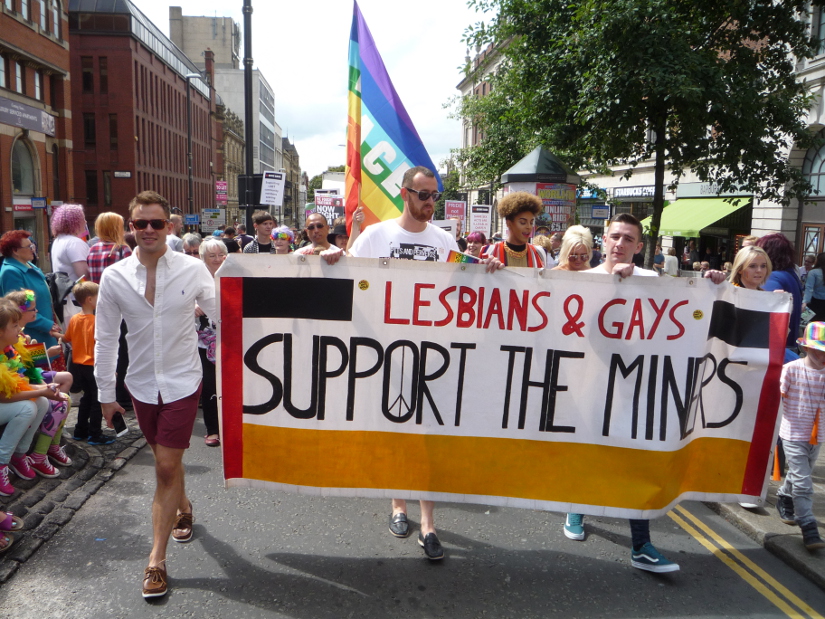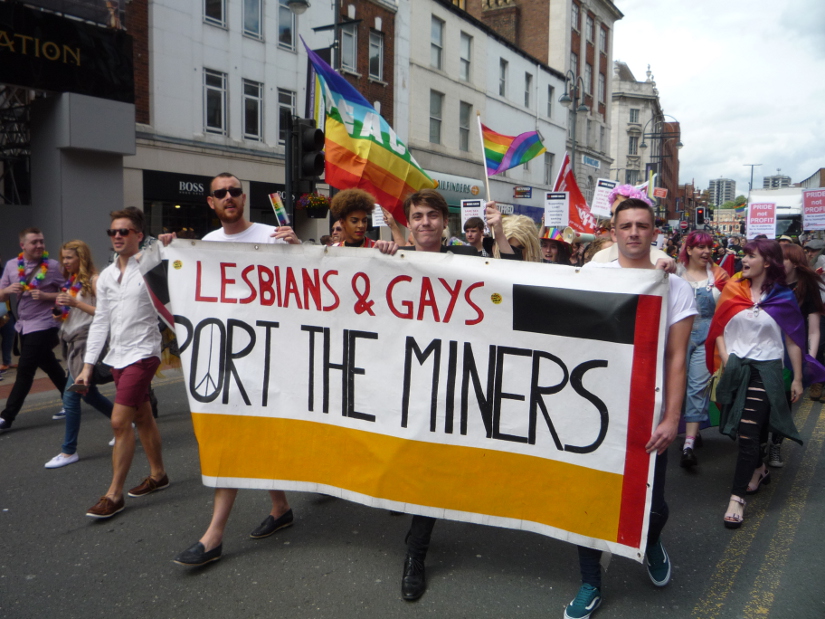 It was a pleasant surprise to see so many people already wearing 'Pits and Perverts' T-shirts. It's long been my view that that logo has come to symbolise a new sense of queer pride and political awareness – particularly among young people. Seeing them worn profusely and proudly around Leeds only confirms my view.
But as well as us getting pleasure in seeing those people in T-shirts, they too were really pleased to see us: indeed, a number of people specifically commented on how delighted they were to see us in the parade. It's clear that our presence represents far more than just another banner in a parade: it's certainly about what we did in 84/85 but it's also about what we still stand for today – putting the politics back into Pride and cross-community solidarity in the face of bullying and brutal governments. Thanks to everyone – Yorkshire Bears, Northern Community Feminism, Unite and Sunderland Pride to name but a few – for giving us a great day! Solidarity Forever!